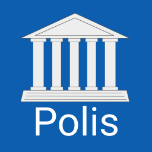 The Polis Inventory app is free and available for the iPhone, iPad and Mac desktop.
You can find it on the Apple app store here. Alternatively search the Apple app store for "polis inventory".
---
Support
Kindly submit all support questions to polis-inventory@protonmail.com.
---
Privacy Policy
The Polis Inventory application does not record or transmit any information regarding ones usage or interaction with the application or otherwise. Additionally, third-party packages are not used to track how you use Polis Inventory.