Use the app to visually explore the entire Inventory dataset of over 1000 Poleis on a beautiful, interactive map.
Explore
Zoom and pan to locate Poleis on the map as indicated by the blue P(olis) markers. Each marker displays the name of the Polis underneath.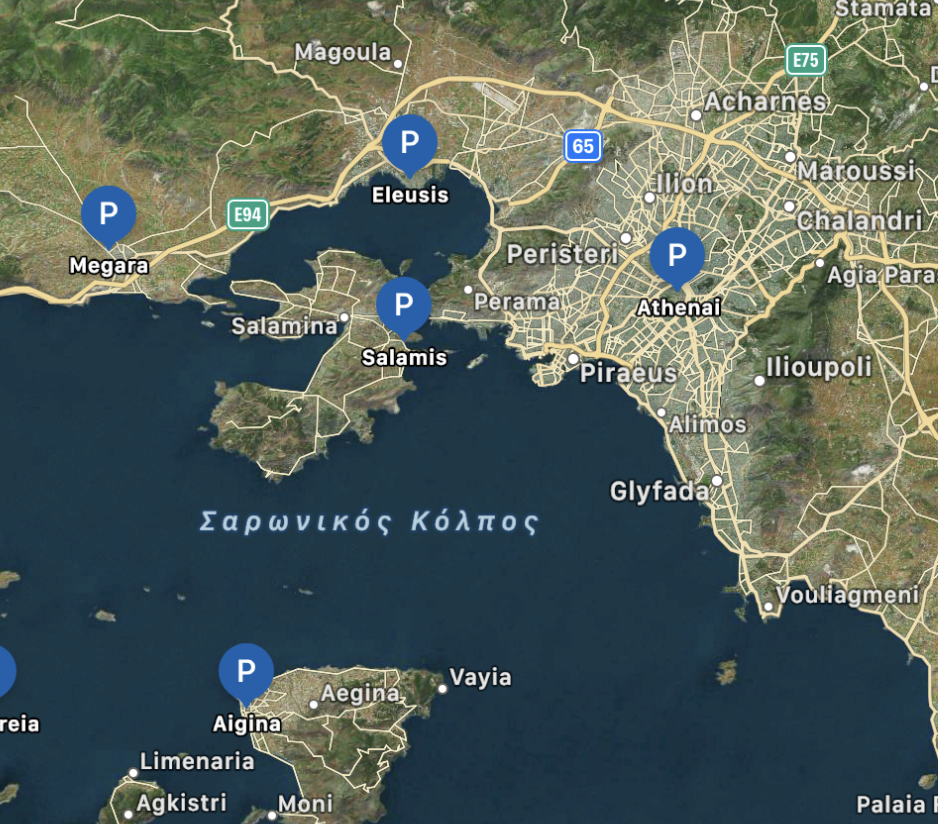 Tap on a marker to launch the caption view.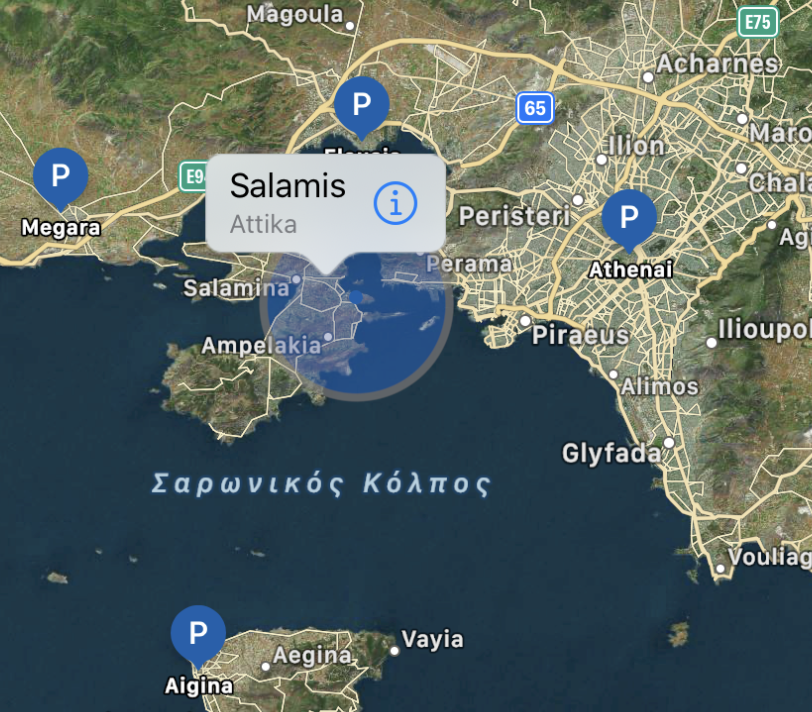 In addition to the city name, the caption also shows the region name. An overlay also appears (blue circle) that represents the area of Influence (Size) of the city. In the cases where the city Influence is unknown, the blue circle turns white. For the cities with very large or unbounded Influence the gray enclosing band is removed.
Polis Detail Pane
Tapping the caption will launch the city Detail Pane that displays a number of physical and historical parameters as described in the Inventory.

The layouts are slightly different between the iPhone and iPad, but the same data is shown on each platform.
Search Pane
If you would like to find a city by name you can use the Search Pane. Type in a name and tap the cell where it appears and the map will zoom over to it.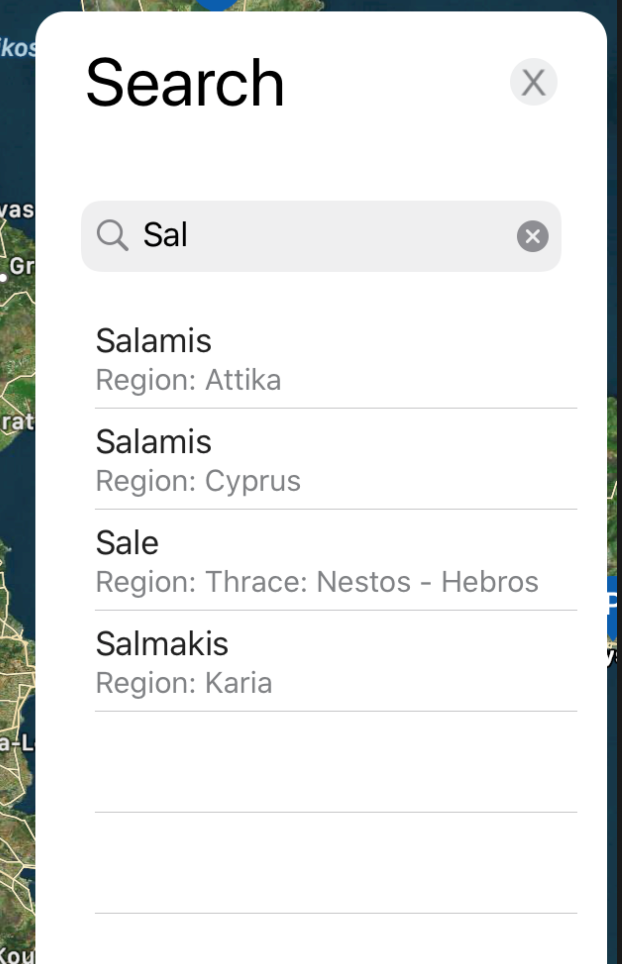 Filter Pane
For deeper exploration of the dataset a wide variety of parameter filters are provided. Use the filters to narrow the dataset in your area of interest. Tap the reset button to remove all filters.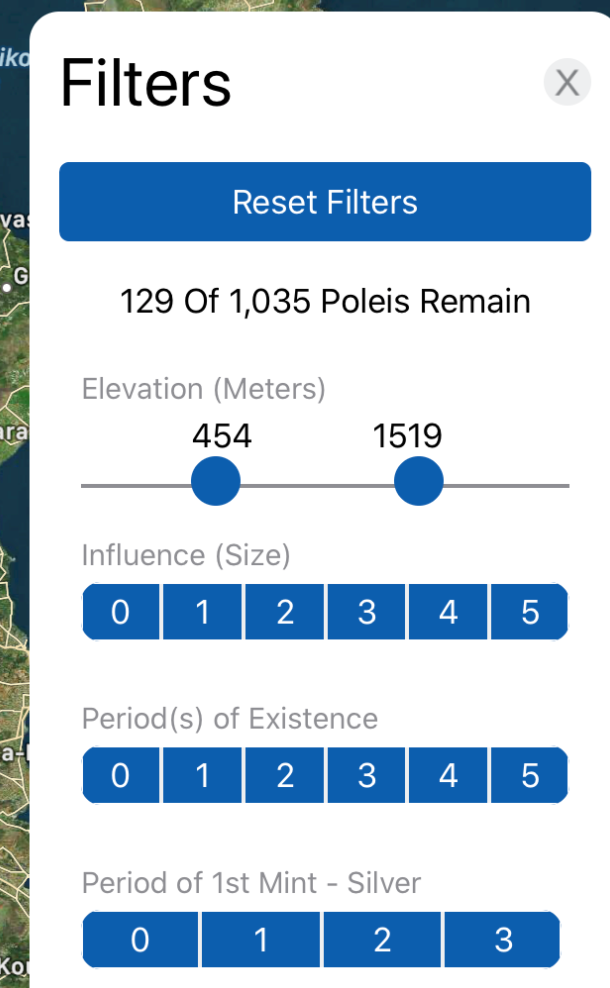 Info Pane
The Key Tab
As you can see, there are quite a number of parameters contained in the dataset. It takes some time to become familiar with all of them. To help with understanding them a Key of terms and the filter ranges can be found on the first tap of the Info Pane.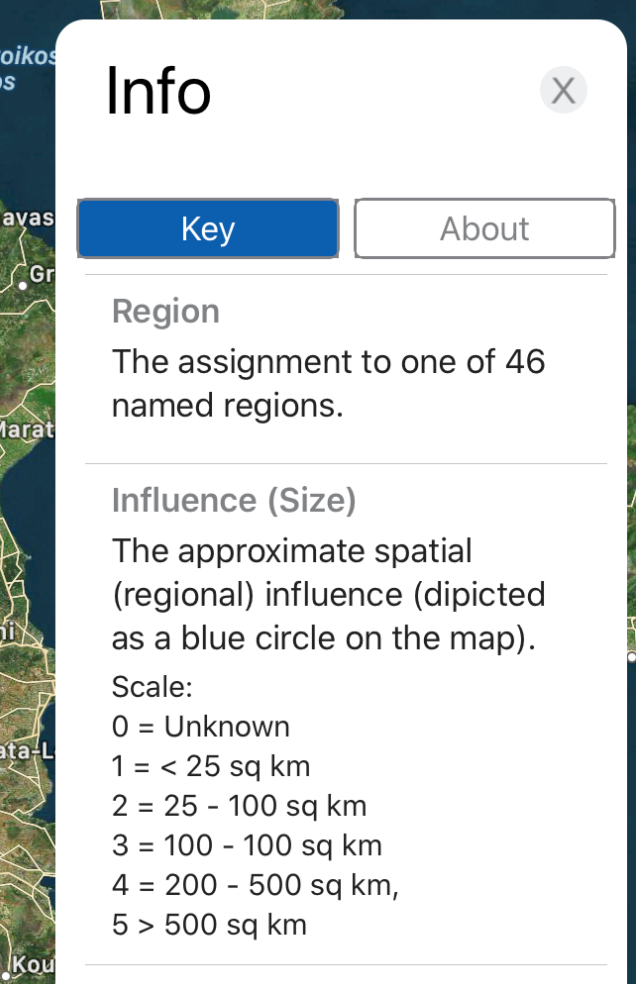 The About Tab
Finally, on the About Tab you will find important references and accredidations regarding the data that include a link to the Sanford University site polis.stanford.edu. You will also find information regarding how to contact us and a button that will allow you to download the data.